Learn how your child can make use of this toy to have fun and learn at the same time.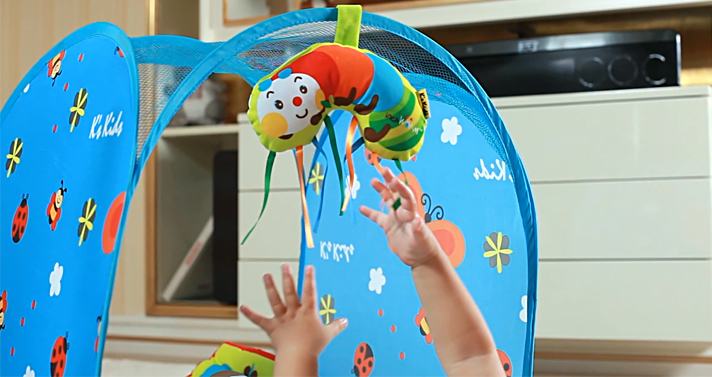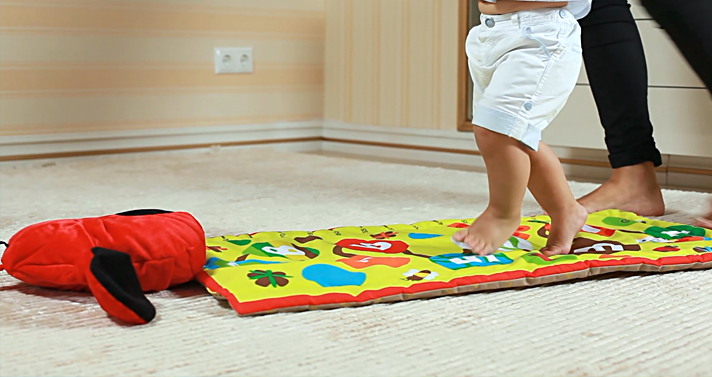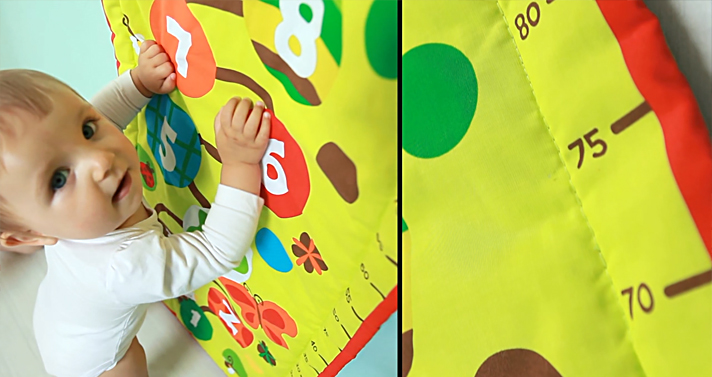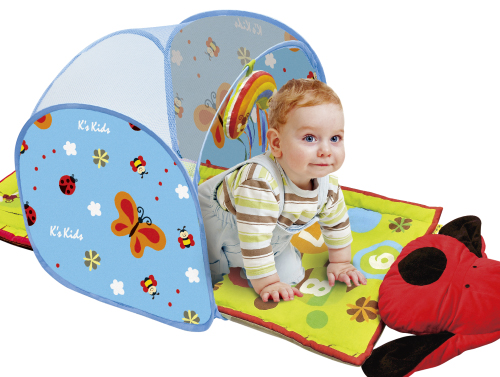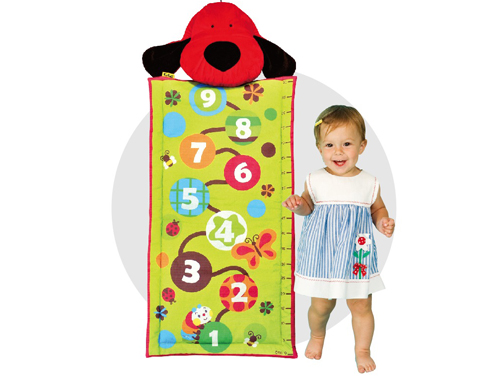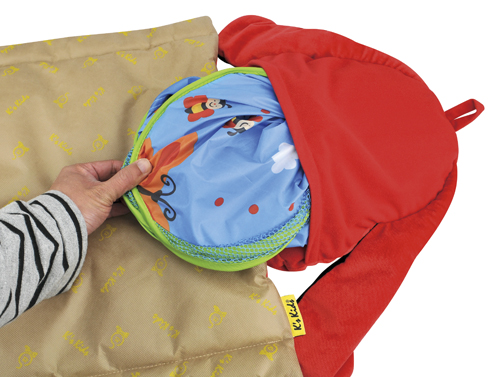 Baby Crawl Tunnel - KA10657
Mat: 48cm(W) x 119cm(H)
Pop up tunnel: 44cm(W) x 55cm(H) x 49cm(D)
The playmat is designed for infants that are just learning to move. The soft and cozy mat makes crawling fun and comfortable, and the pop up tent makes a fun tunnel to crawl thru! Beautiful graphics on the playmat itself also teaches colors and numbers and can also be used as a growth chart. An adorable hanging toy is also included so your baby can have interaction with it while lying face up.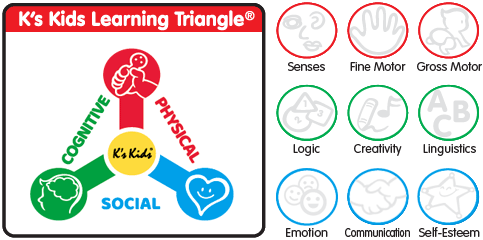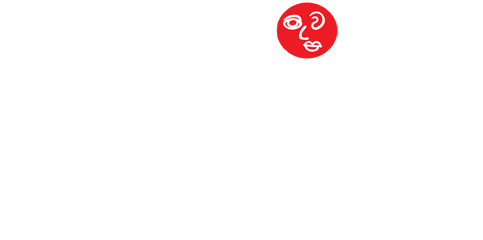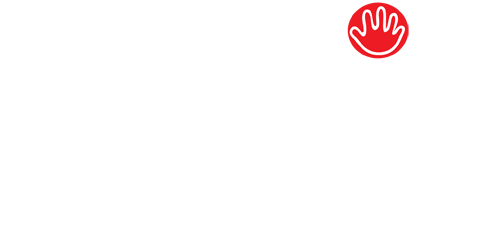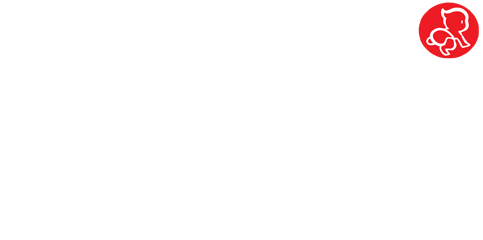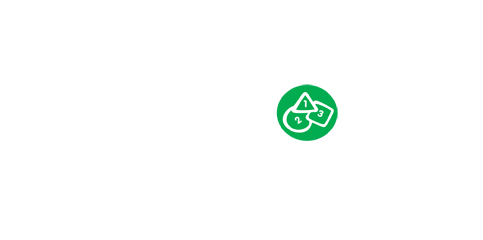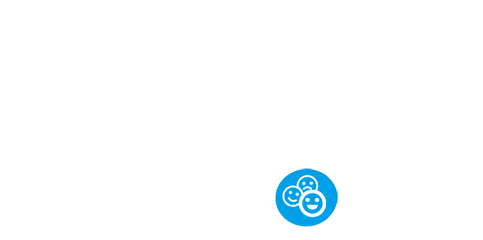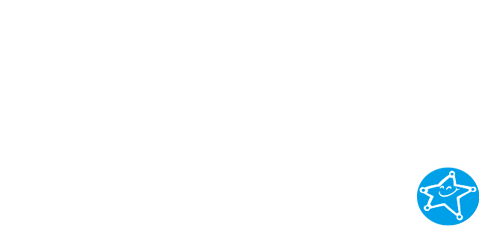 Senses
The fundamental senses of seeing, tasting, hearing, smelling & feeling encourage a child's curiosity.

Fine Motor Skills
Fine motor skills are those smaller actions between the thumb and fingers or using the toes to wriggle and feel the objects.

Gross Motor Skills
Gross motor skills are larger movements involving the arm, leg, or feet muscles or the entire body.

Logic
Logical training enables babies to make connections between pieces of information.

Creativity
Colors, shapes, learning how to draw, getting familiar with music and rhythm, all goes to aid the growth of a child's creativity.

Linguistics
Linguistic Intelligence is the ability to use sound and language for expression and comprehension of others while a child is developing.

Emotion
A healthy child should be able to control and express his emotion, and interact effectively with others with mutual trust.

Communication Skills
Good communication skills lead a child to perform cooperative tasks and become productive team members.

Self-Esteem
Self-Esteem is an overall sense of achievement a child feels from the important people around him. Task basis activities could help children to build up a stronger self-esteem with a better judgment about their own worth.
*These are recommendations made under normal circumstances. Parents can determine which activities are most suitable depending on the progress of individual children.

Objective: Pillow
Method: Patrick is made from soft and comfortable materials, great for using as a pillow.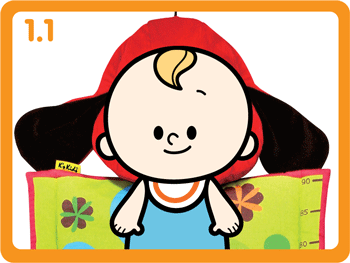 Objective: Sensory training - observing while lying down
Method: Let your baby lie with her back on the playmat to observe the hanging mobile and her surroundings.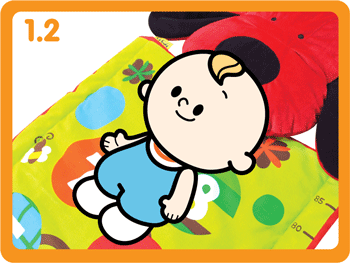 Objective: Listening experience
Method: There is a rattle in the inchworm. Shake the inchworm to attract your child's attention and observe her reaction to the sounds.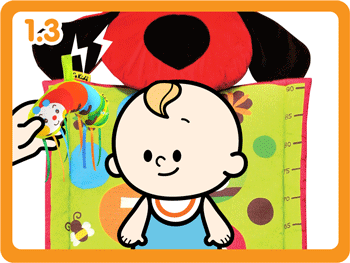 Objective: Reaching gross motor skills training
Method: Shake the inchworm to make sounds. This will attract your child to reach for the inchworm. This trains her upper body muscles.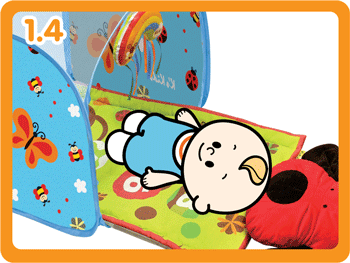 Objective: Playmat – growth chart (for babies)
Method: Lay the playmat on the ground, and your baby on the playmat. The playmat can be used to measure your baby's length.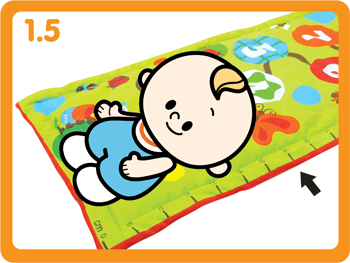 Objective: Grabbing fine motor skills training
Method: Children can grab the inchworm. They can also shake it like a rattle.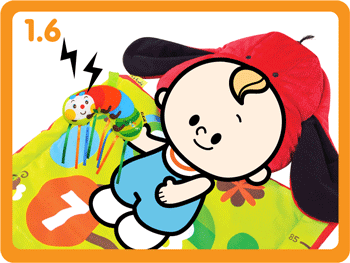 Objective: Sense stimulation
Method: Children can touch and feel the ribbons hanging from the inchworm.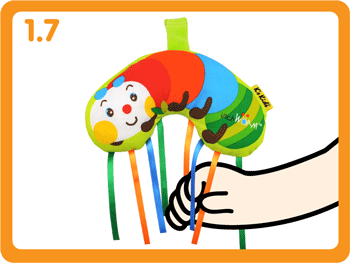 Objective: Crawling gross motor skills training 1 – crawling forward
Method: Stand in front of your child and shake the inchworm to create sounds. This attracts your child to crawl towards you.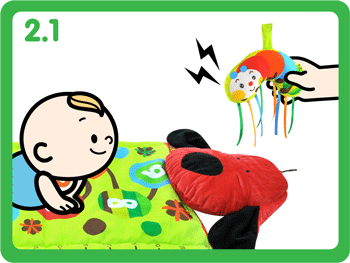 Objective: Crawling gross motor skills training 2 – crawling through a tunnel
Method: Set up the tunnel over the middle of the playmat to make crawling more fun.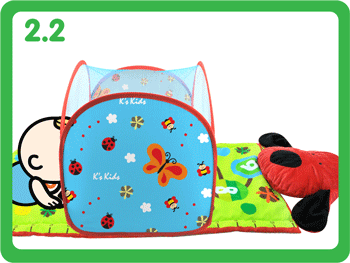 Objective: Crawling gross motor skills training 3 – crawling longer distances
Method: Move the tunnel to the end of the playmat to make the crawling distance longer and more challenging.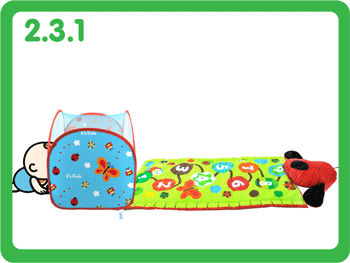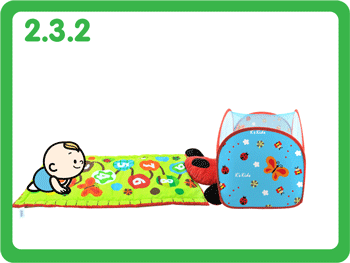 Objective: Learning facial features
Method: Use the Patrick pillow to teach children facial features such as the head, eyes, nose, ears and mouth.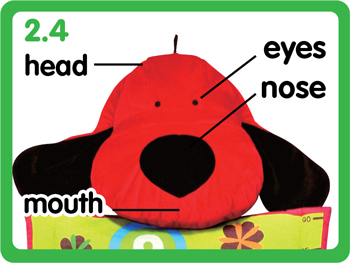 Objective: Learning colors
Method: Teach children to identify colors using the colorful graphics on the playmat.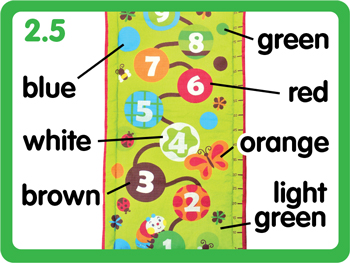 Objective: Learning numbers
Method: Teach children to identify the numbers 1 to 9 on the playmat.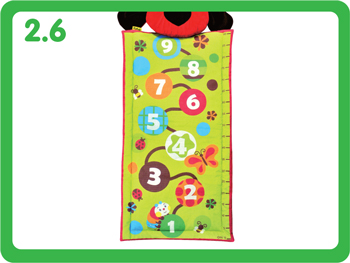 Objective: Pointing to numbers
Method: Say a number and encourage your child to point to it on the playmat.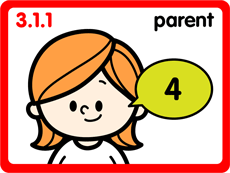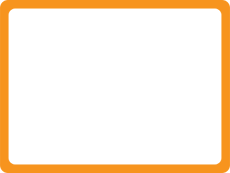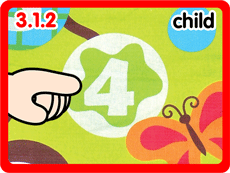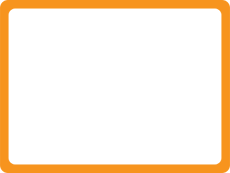 Objective: Playmat – growth chart (for toddlers)
Method: When your child is able to stand up, hold the playmat vertically behind her to measure her height.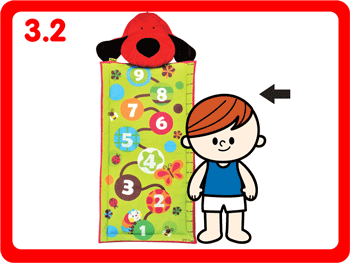 Objective: Learning the names of insects
Method: Use the pictures on the playmat to teach children the names of different insects.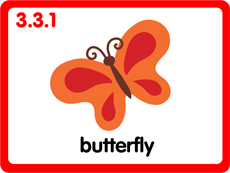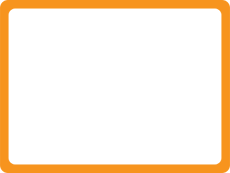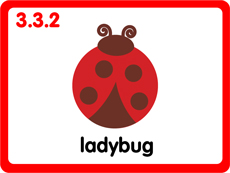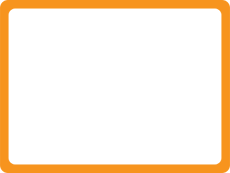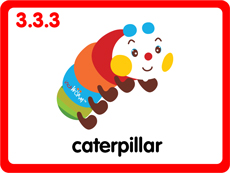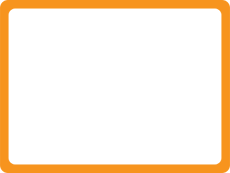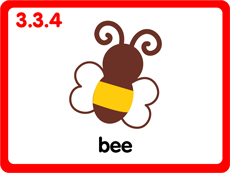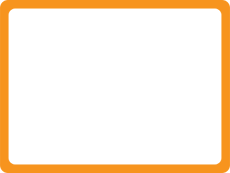 Objective: Walking and counting
Method: Encourage your child to walk along the numbered circles on the playmat. Then encourage her to say the numbers out loud as she steps on each number (from 1 to 9 and 9 to 1). The repetition will help her learn to count forwards and backwards.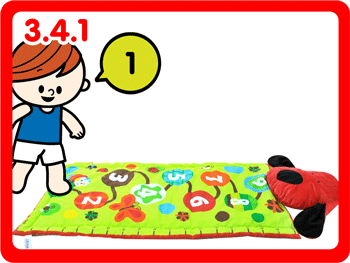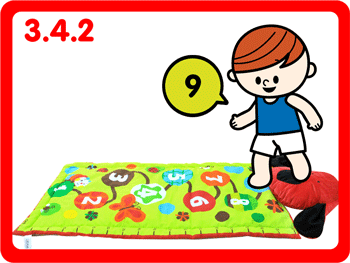 Objective: Learning about length – measuring things
Method: Encourage children to use the playmat to measure toys or objects around the house. You may also give children 2 objects and ask them which is longer. For example, you may ask if the inchworm is longer or if one of their toy cars is longer.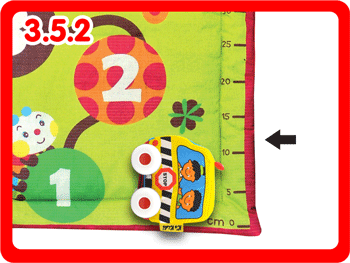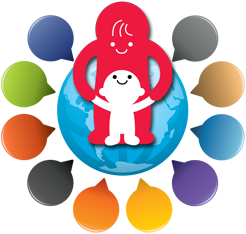 Sharing
We sincerely hope that the guidelines provided by our K's Kids Parents' Support Center will help you make the most of your K's Kids product. We hope that every child with a K's Kids product will benefit from playing and learning from it.
We also believe that every child is unique and full of creativity.
Apart from the learning methods provided here, have you or your child discovered fun and creative ways to play with your K's Kids toys? A different combination of Chain-an-inchworm? An interesting, new way to teach language using Learn to Talk™ ? Or do you simply want to share your feelings and opinions?
To share your views, please use the form below. Attach a photo or video and provide us with a short note. Whatever it is, we earnestly hope that you will share your views with us. Your views may in turn be shared with countless other parents, so that more kids can have fun with their K's Kids toys.
Uploading
Please do not close this window.